About A.T.E. Solutions, Inc.
Our mission at A.T.E. Solutions, Inc. is to provide advanced test engineering (A.T.E.) assistance that is not limited to automatic test equipment (ATE).  Rather, we would like you to consider us an extension of your test engineering department and resources.  We are here to serve your needs, whenever you can use a knowledgeable test engineering expert for as short or as long as you want.
Incorporated in 1984, in response to a lack of test engineering education at universities, the company has been active in helping the test engineering profession.  Through our Consulting services we have assisted many manufacturers and supporters of electronics.  Our consulting services ranged from helping select the most cost-effective test methods and test equipment, providing design for testability (DFT) and built-in self test (BIST) advice.  Our services have saved companies a great deal of money, time and lead to higher fault coverage and quicker time-to-market.  We have also helped test related businesses better address the needs of their customers.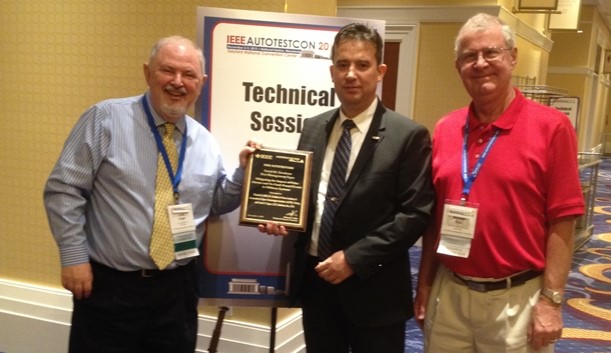 Also, in 1984, our president, Louis Y. Ungar, introduced what we believe to be the first university level course in automatic testing at the University of California in Los Angeles (UCLA).  Other universities followed and requested that we teach similar courses, including those in DFT and BIST.  Companies and military organizations also requested our courses and since then we have assembled the largest curriculum of test courses offered anywhere.  Courses are offered publicly, privately, on-site, by webinar and through course notes.  We have also brought together a number of instructors who are experts in their own niche – whether directly or indirectly connected with test.  Our aim in test education is to make you as knowledgeable about test as possible.  Towards that end, we also make available recordings of webinars, software, or other supporting items in our BestTest Store.
Products we sell are aimed at assisting the test engineer in assessing the most cost effective test strategy, tools to manage DFT, provide BIST capabilities, compliment legacy ATE with high-speed test capabilities and other helpful tools.
Through our ongoing R&D projects we find new ways to test in a new era.  We are involved with test standardization through the IEEE, IPC, SMTA and the ASTE.  We support our military through on-site courses, consulting and Small Business Innovative Research (SBIR) contracts.
A.T.E. (Advanced Test Engineering) Solutions, Inc. is devoted to be your expert resource for test related information, consulting, research and development (R&D) and test education.  We are here for you and ready to respond to your test related questions and requirements.