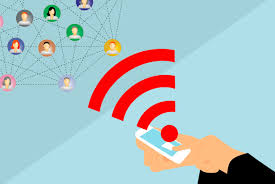 Important Reminders About Us:
Distinguished Committee Service Award
Louis Ungar will be receiving the Distinguished Committee Service Award at IPC APEX EXPO 2019 on January 28, 2019 "in recognition of … outstanding contributions towards the development of the IPC-2231, DFX Guideline."  DFX is Design for eXcellence that includes Design for Testability, a section of the DFX Guidelinew which Mr. Ungar helped create.
Webinar: DFT for non-test engineers
The unique webinar, entitled "Design for Testability (DFT) and Built-In Self Test (BIST): Not only for Test Engineers" will be presented on August 7, 2019 at 7:30 AM Pacific Time.  It is a great opportunity for designers, managers, quality assurance and manufacturing people – regardless of technical background – to learn what DFT and BIST really mean.  Test engineers are also welcome but the webinar attendees need not have background in test, or in electronics for that matter, to follow the material we especially developed for this course.  Register now, here.
We are continuing our Design for Testability (DFT) effort towards the IPC's Design for eXcellence (DFX) standard, IPC-2231
We are also involved with developing IEEE analog test standards P1687.2, P2427 and the system level test access management (STAM) standard P2654
We will be demonstrating our advanced high-speed I/O test capabilities at the US Navy 2019 Forum for SBIR/STTR Transition (2019 FST) held on April 10-11, 2019 at the University of Massachusetts, in Lowell, MA
Test Community Announcements
No Results Found
The page you requested could not be found. Try refining your search, or use the navigation above to locate the post.
Title: IPC APEX 2020 Conference
Start Date: 2020-02-01
End Date: 2020-02-06
Description Printed circuit board and system manufacturers' conference at the San Diego Convention Center. A.T.E. Solutions presenting a paper and a poster session
Website URL: https://ipcapexexpo2020.ipc.org/
Title: International Test Conference
Category: Events:56
Start Date: 2019-11-10
End Date: 2019-11-15
Description At the Marriott in Washington DC
Website URL: http://www.itctestweek.org/
Title: Utilizing FPGA as Synthetic Instruments for Test Reuse
Category: Presentations:69
Name: T. M. Mak
Email: tmmak@besttest.com
Author: A.T.E. Solutions, Inc. Principal Consulting Engineer
Description Poster Session at International Test Conference in November 2019
New Product Introductions:
No Results Found
The page you requested could not be found. Try refining your search, or use the navigation above to locate the post.
No Results Found
The page you requested could not be found. Try refining your search, or use the navigation above to locate the post.
…your DFT and BIST course in Barcelona… opened my eyes to built-in self-test as one of the most important ways to differentiate our boards from others from our competitors. Thank you Louis Y. Ungar!
Juan Jose Vicente Navarrete Hardware Design Manager at BQ in Spain
The fact that we have been asking you to return for many years attests to the value we place in your teaching…
Dr. William R. Goodin, Director of UCLA Electronics Engineering Extension
… I took your DFT course back in the 80's, Great course and made quite a career using it.
Edward Hudson Business Unit Leader at NEO Technology Solutions
I worked with Louis when I was VP of Marketing at the American Society of Test Engineers. Louis proved extremely knowledgeable on all aspects of electronic testing, especially when it came to the cost of test and the necessary justifications.
Bob Stasonis, Maketing Director at Pickering Interfaces
Louis is a very friendly, helpful person with a very positive attitude. He was a great teacher and a great friend during our training years ago…
Mustafa İLARSLAN, Ph.D. Business Development Manager – Airbus Defence and Space, Ankara, Turkey
Lou is a recognized expert in Design for Testability and Testability education. His classes have become a staple of DFT training for my team. His straight-forward approach, with an emphasis on the economics, as well as technical aspects of DFT, set his training apart.
Russell Shannon, Ph.D. Cyber R&D at Naval Air Systems Command (NAVAIR)