If you have to eggs in the fridge.  How do you know if it is hard boiled or raw?  Simply spin each egg.  The one that wobbles is...
read more
May 20-23, 2019, Auckland, New Zealand - IEEE I2MTC is proposed as a catalyst to promote interactions between industry and academia. A wide spectrum of research results will be presented, with potential practical applications in current industrial technology, as well...
read more
New Product Introductions:
The PicoSource AS108 is the latest addition to Pico's signal generator range. It has professional-grade performance suited to both static and parameter-agile applications, making it a bench or field instrument for developers, scientists, educators, students, and...
read more
An engineer will demonstrate how IoT devices can inexpensively communicate data with light, instead of radio frequencies, at the upcoming DesignCon 2019 conference in Santa Clara....
read more
If I were to write a book on failures and could not sell any copies, would that be a success?
read more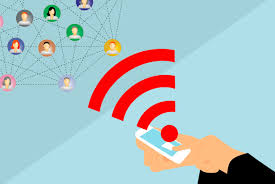 Important Reminders About Us:
We are continuing our Design for Testability (DFT) effort towards the IPC's Design for eXcellence (DFX) standard, IPC-2231
We are also involved with developing IEEE analog test standards P1687.2, P2427 and the system level test access management (STAM) standard P2654
We will be demonstrating our advanced high-speed I/O test capabilities at the US Navy 2019 Forum for SBIR/STTR Transition (2019 FST) held on April 10-11, 2019 at the University of Massachusetts, in Lowell, MA
…your DFT and BIST course in Barcelona… opened my eyes to built-in self-test as one of the most important ways to differentiate our boards from others from our competitors. Thank you Louis Y. Ungar!
Juan Jose Vicente Navarrete Hardware Design Manager at BQ in Spain
… I took your DFT course back in the 80's, Great course and made quite a career using it.
Edward Hudson Business Unit Leader at NEO Technology Solutions