Abbreviated Test Language for All Systems (ATLAS)
What you will learn: This course will teach you how to write test procedures and code for many of the ATEs used in the military and airline industries using the Abbreviated Test Language for All Systems (ATLAS) a standard that is maintained by the IEEE.
Abstract: The ATLAS course starts with topics for managers who are looking for an overview to be able to read ATLAS. It continues with specifics of the language for test engineers. It discusses in detail how ATLAS is used with ATEs and differentiates between various versions of ATLAS. The family of standards by the IEEE's SCC-20 committee are also discussed.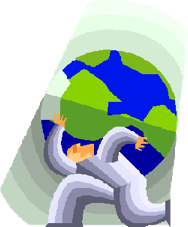 Who should attend: Anyone who works with test programs for military or commercial avionics or works around ATE that uses ATLAS should take this course. Anyone who wishes to keep up with the IEEE's test standardization activities should also attend.
The course covers the latest versions of ATLAS standardized by the IEEE. Various versions have been used on different automatic test equipment (ATE). The course can be focused to a specific version of ATLAS.
Syntax
Typical Statements
Syntax Diagrams
Style Guidelines
Statements Using ATLAS on ATE Flavors of ATLAS IEEE Std 416 & 716
ATLAS 2000
ATLAS for CASS
Future Directions
Information Modeling
Product Data Exchange
Test Strategies
AI/Expert Systems
Maintenance Data
IEEE-1641 and ATML
Instructor:
Craig Stoldt Craig Stoldt has been actively involved with the ATE industry since 1971.  For 28 years, he was involved with the development of application test programs for the military.  This involved development of test requirements documents (TRDs) and TPSs including ITA design and software integration, primarily in the ATLAS language.  His background led to his professional involvement with the NSIA (now NDIA) MATE and CASS User groups where he chaired the TPS Development Committees for several years.  He currently serves as a member at large on the NDIA Automatic Test Committee helping to bridge the communications between the DOD and industry.  His experience also led him into a role as an instructor of ATE test development requirements, ATLAS coding and other test related requirements for both US and foreign military organizations. Craig has delivered papers and chaired technical sessions at AUTOTESTCON and participated in multiple studies through the NDIA on TPS application and planning activities in conjunction with various DOD agencies. In 1999, Craig was awarded the NDIA John F. Slattery Memorial Award in recognition of outstanding technical contributions to the ATE industry. In 2016, Craig was awarded the most prestigious McGinnis Award by AUTOTESTCON.