Failure Mode, Effects, and Criticality Analysis (FMECA)
What you will learn:
This tool for high risk analysis has been used in almost all industries but unfortunately it is usually used too late. It must be used before the requirement specifications are approved.
You will learn how to prepare and utilize FMECA to improve reliability, safety, testability, and maintainability. This course will describe the misuses the methodology and how to do it correctly for robust performance for a more reliable, testable and maintainable product.
Abstract:
This course will describe FMECA methodology through successful industry case histories and its multiple uses for a more reliable, testable and maintainable product.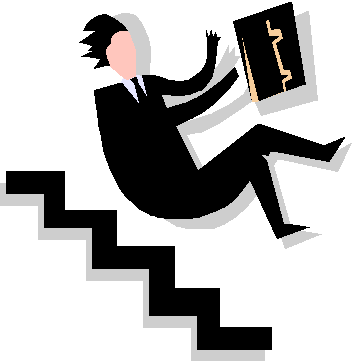 Who should attend:
Engineers and managers of all disciplines, including marketing, and maintenance, will find this course resulting in extremely high return on investment for their companies.
Concurrent Engineering and FMECA
FMECA in product design, process design, and customer support
FMECA in verification and validation of product and service performance
FMECA Methodology: The Right Way
Component and Functional Approaches
FMECA and Reliability Analysis
Risk Analysis Criteria
Design Controls
Life-cycle Cost Analysis
FMECA for Safety Analysis
Prediction of new mishaps before they happen
Severity & Frequency Assessment
Design Guidelines for Safety
FMECA for Downtime Analysis
Maintainability and Availability analysis
Prognostics health management (PHM)
Criteria and examples for Risk Reduction
Process FMECA
Choosing the Right Process
Preventing Operator Mistakes
Use of Process Analysis Maps (PAM)
FMECA to Improve Maintenance
Improving Operating Efficiency
Improving Maintenance Effectiveness
Improving uptime for customers
Summary and Conclusions
Instructor:
Dev G. Raheja
Dev Raheja, is an international consultant and trainer in new product development since 1981. Prior to this he served in management positions at Booz-Allen & Hamilton, Inc., General Electric, and Cooper Industries. He is a world leader in Design Assurance and is credited with turning around a major Division of a large corporation from going out of business to achieving Number One market position. Since then he has rescued several businesses. His clients include General Motors, Harley-Davidson, Eaton, Intel, Northern Telecom, IBM, Siemens, Nissan, NASA, Boeing, Mattel, Warner Lambert, Johnson & Johnson, Lockheed-Martin, British Telecom, Ford, Apple Computer, and U.S. Navy. He served as Adjunct Professor at the University of Maryland for its Ph.D. program in Reliability Engineering during 1994-99.  He serves as Adjunct Professor at the University of Maryland for its graduate programs in Reliability Engineering and Mechanical Engineering. He has received several awards including the Scientific Achievement Award and Educator-of-the-Year Award from the System Safety Society. He is an author of McGraw-Hill best technical sellers Assurance Technologies: Principles and practices" (1991). He has taught courses Designing for Reliability, Designing for Safety, and Developing Innovation Skills.  In 2012, he published the book "Design for Reliability (Wiley).