Automatic Testing: Management's Role
What you will learn:
Intended for an overview of automatic testing of electronics – including automatic test equipment (ATE), built-in self test (BIST) and other means – this course will teach you what options exist and how to make strategic decisions. You will learn the important considerations in test cost drivers and where opportunities exist for major savings, while maintaining and even improving test comprehensiveness.
Abstract:
The course takes you from philosophy to practical considerations. It defines the role and function of the test manager, provides tools for economic analysis and illustrates test strategy development. It looks at the resources available to modern test managers and examines how test management should be performed.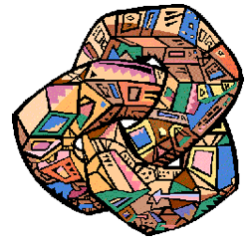 Who should attend:
Anyone who tests analog and mixed signal circuits. Basic understanding of electrical circuits is required to follow the material.
Test Requirements
Test Specifications
Test Requirements Document (TRD)
Test Requirements Analysis (TRA)
Test Strategy Report (TSR)
Test Program Set (TPS)
Test Evaluation for Coverage and Diagnoses
Test Economics
Cost of Testing vs. Costs of Not Testing
Manual vs. Automatic Testing
Military vs. Commercial ATE
Effect of Fault Distribution
Investment Appraisal Method
Building Blocks of an ATE – How ATEs are Similar
Common ATE Building Blocks
Instrumentation
Instrument Buses
Interfacing and Fixturing
Integration of Unit Under Test (UUT) and ATE
How ATEs are Different
IC Testers
Assembly Fault Testers
In-Circuit Testers
Functional Testers
Boundary-Scan Testers
Systems Testers
Environmental Test – Burn-In
Field Service Testers
Alternatives to ATE
Built-In Self Test
Embedded Test
Synthetic Instruments
Built-in self repair
Throw-away faulty UUTs
Test Strategy Development
Analyzing the UUT
Fault Distribution
Test Stage Mixes
Assessing ATE Requirements
Test Cost Estimation Software
Managing Test Resources
TPS Cost Estimation
TPS Acquisition
In-House TPS Development
TPS Quality Assurance
The Test Strategy Report
Managing Various Test Functions
Design for Testability
Production Testing
Software Testing
Maintenance Testing
Field Return Testing
Concurrent Engineering
The Test Manager's Role
Planning
Organizing
Controlling
Leading
Summary and Conclusions
Follow-On Course
The 2-day course, "Automatic Testing: The Test Engineers' Role" gets into more technical details for the tech-savvy test engineers. This course acts as a good prerequisite.
Instructor:
Louis Y. Ungar
Louis Y. Ungar, President of Advanced Test Engineering (A.T.E.) Solutions, Inc. holds a B.S.E.E. and Computer Science degree from UCLA and has completed course work towards a M.A. in Management. As a test engineer, Mr. Ungar designed automatic test equipment (ATE), created hundreds of test programs for dozens of ATEs. As a design engineer he designed payload systems for the Space Shuttle, eventually leading a team of designers. With both engineering and management experience in test and design, Mr. Ungar founded A.T.E. Solutions, Inc. in 1984, a highly respected test and testability consulting and educational firm. Mr. Ungar serves as Testability Committee Chair for the Surface Mount Technology Association (SMTA), as Consultant to the American Society of Test Engineers (ASTE), the founding President of the Testability Management Action Group (TMAG) and various test and testability groups of the Institute of Electrical and Electronics Engineers (IEEE). He has recently balloted on the IEEE-1149.1-2013 and the IEEE-1687. He also developed the Testability section of a Design for Excellence (DFX) Guideline by the IPC to be published in 2018.
Other qualified A.T.E. Solutions, Inc. instructors may teach this course.